We're a cross-disciplinary community that loves to create great experiences that make meaningful connections between listeners and creators.
Design at Spotify isn't one discipline working in isolation. Far from it. Instead, we work in unison with every other team, infusing our user-centered and technology-empowered strategy across all areas of the business.
We value being close to the people we serve, so we embed our experts across business units and work with them as one. We still share design standards and systems across our community, things like common tools, design, and language. But to create a truly cohesive experience for our users across products and platforms, we're all about collaboration.
Product Design
Product Designers focus on delivering the best experience for listeners, creators, and external partners across all of our products and markets. We bring fulfillment and value to listeners and creators and make it easy for people to enjoy Spotify every day, exactly how they want.
Editorial Design
Editorial Design focuses on art direction and collaborates with our product, brand, marketing, and content practices. We build audience-specific, culture-defining brands, and product experiences for Spotify listeners worldwide.
Internal Tools Design
Our Internal Tools experts create the technology that enables Spotify to learn quickly and scale easily. We build the frameworks, capabilities, and platforms needed to welcome the world's listeners, supporting rapid growth in our users and business.
Design Ops
Design Ops supports our practice and community by turning down design pain and dialing up design joy. We infuse best-in-class program management with design thinking to improve the pillars of our practice: tools and systems; learning and inspiration; and culture and community.
UX Writing
Here at Spotify, UX Writing is part of Design. We specialize in intuitive user-centered content strategy and microcopy, but our work doesn't end there. We partner with design, tech, and product to create cohesive experiences with a consistent voice, ensuring we always sound like Spotify.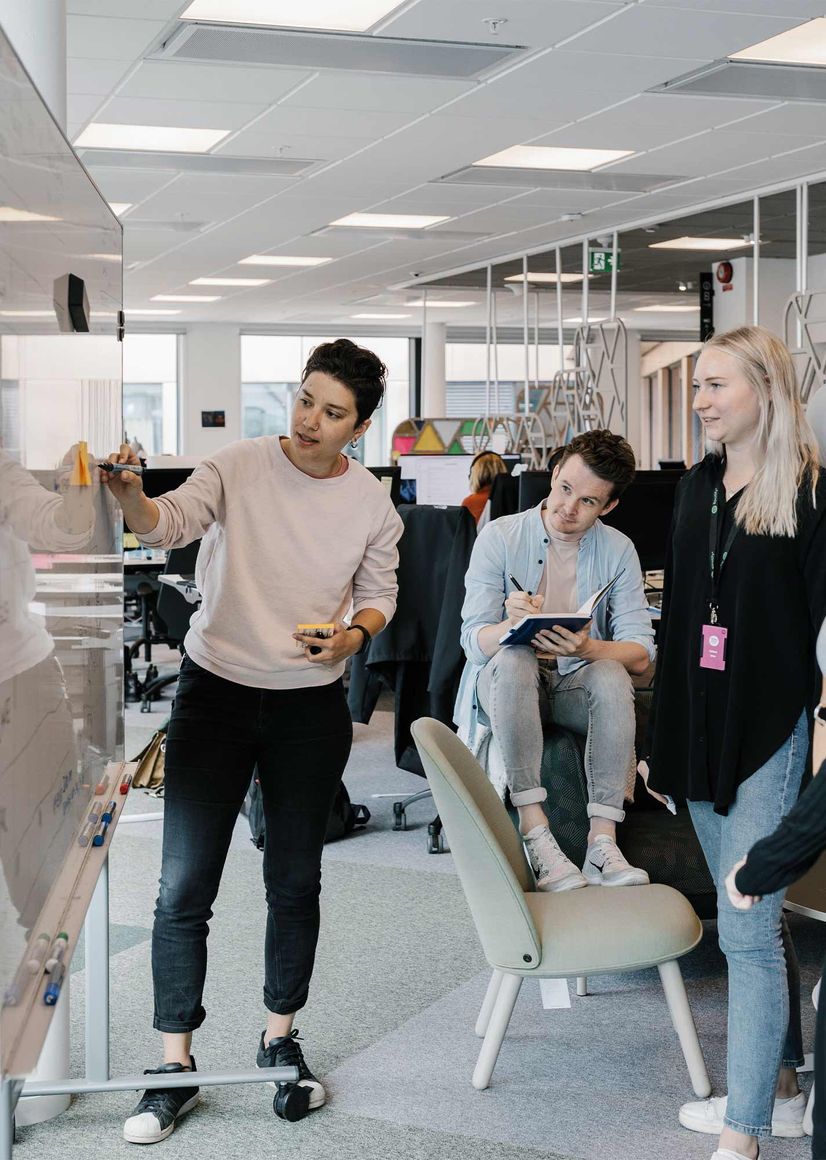 Still curious?
Read the stories behind some of our best work. Get to know our Design community a little better. Learn how we're leading the industry and building meaningful experiences and connections through everything we do. Just head to our dedicated website, Spotify Design.
Go to the blog
Hang on, just getting the latest stats...
0 jobs in all locations in all job types
Who we are

Who we are

Our culture

Our culture

Equity & impact

Equity & impact
One band, no solo artists
It's our culture. It's our values. It's who we are and what we're not. It's why we do things the way we do and why that matters. It's all here in our band manifesto.