You don't need to create a rap CV or resume to get an internship at Spotify. Show us who you are, what you care about, and where you want to go - we'll show you the rest.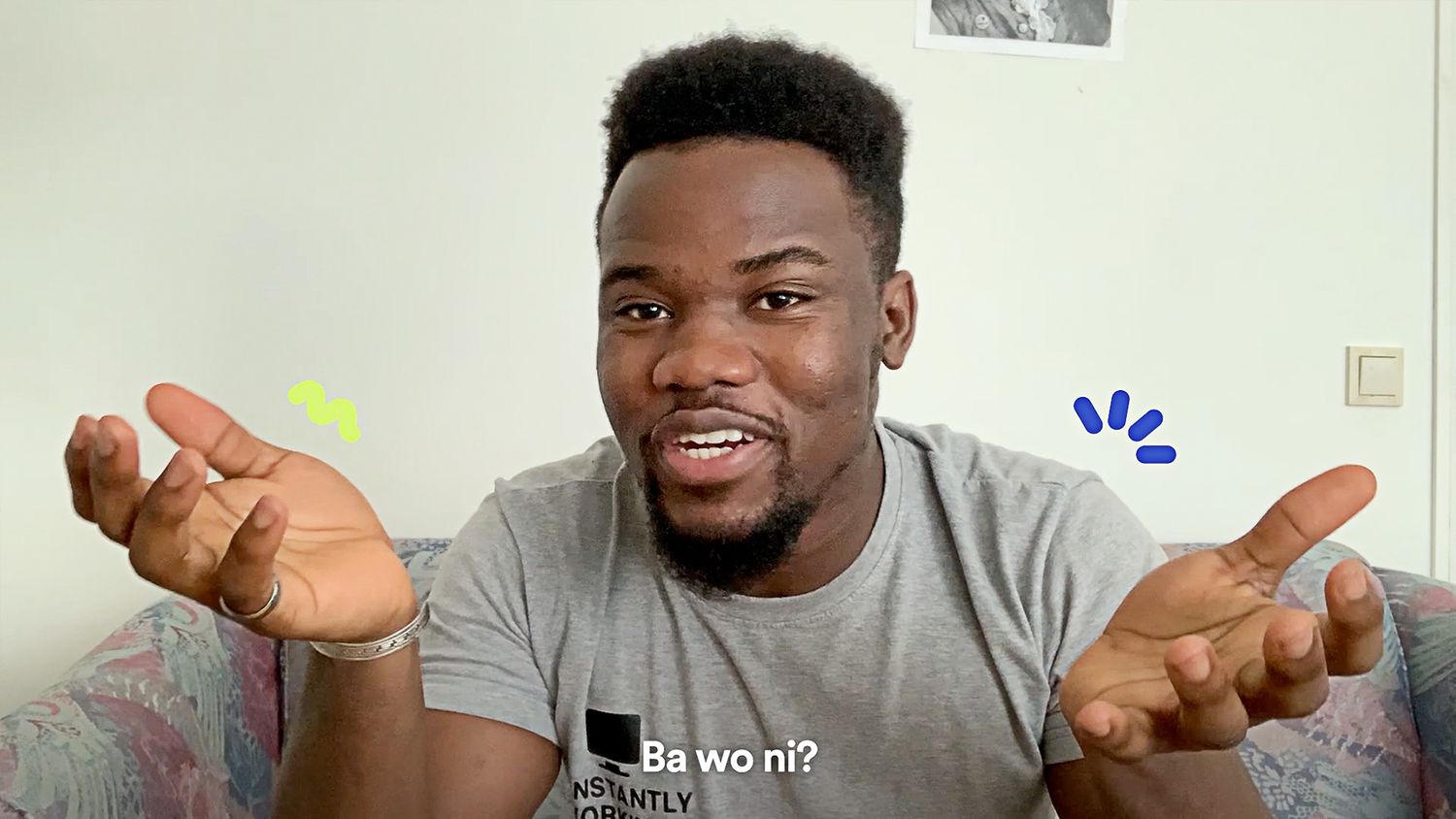 Intern Highlights 2021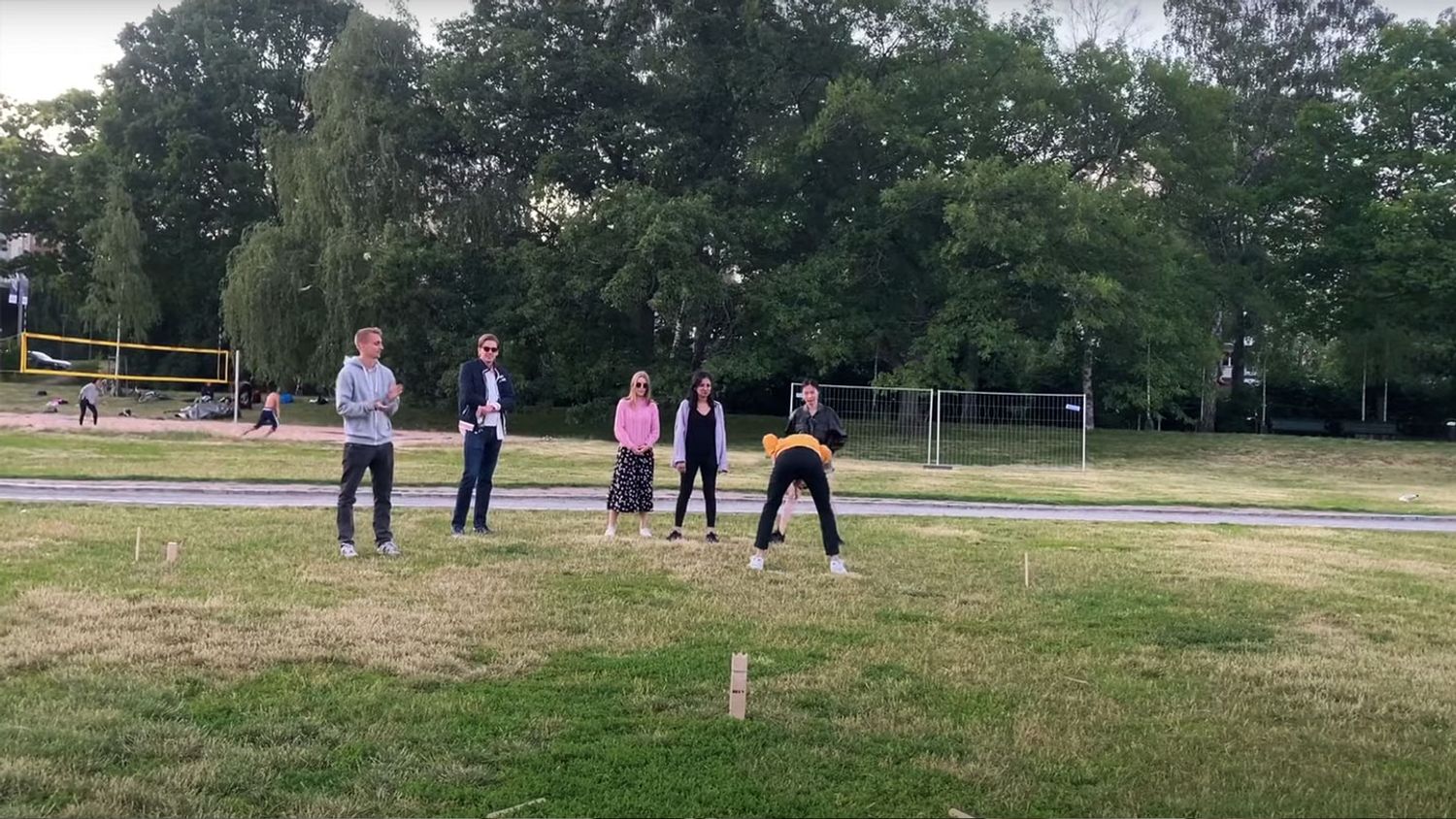 Intern Highlights 2020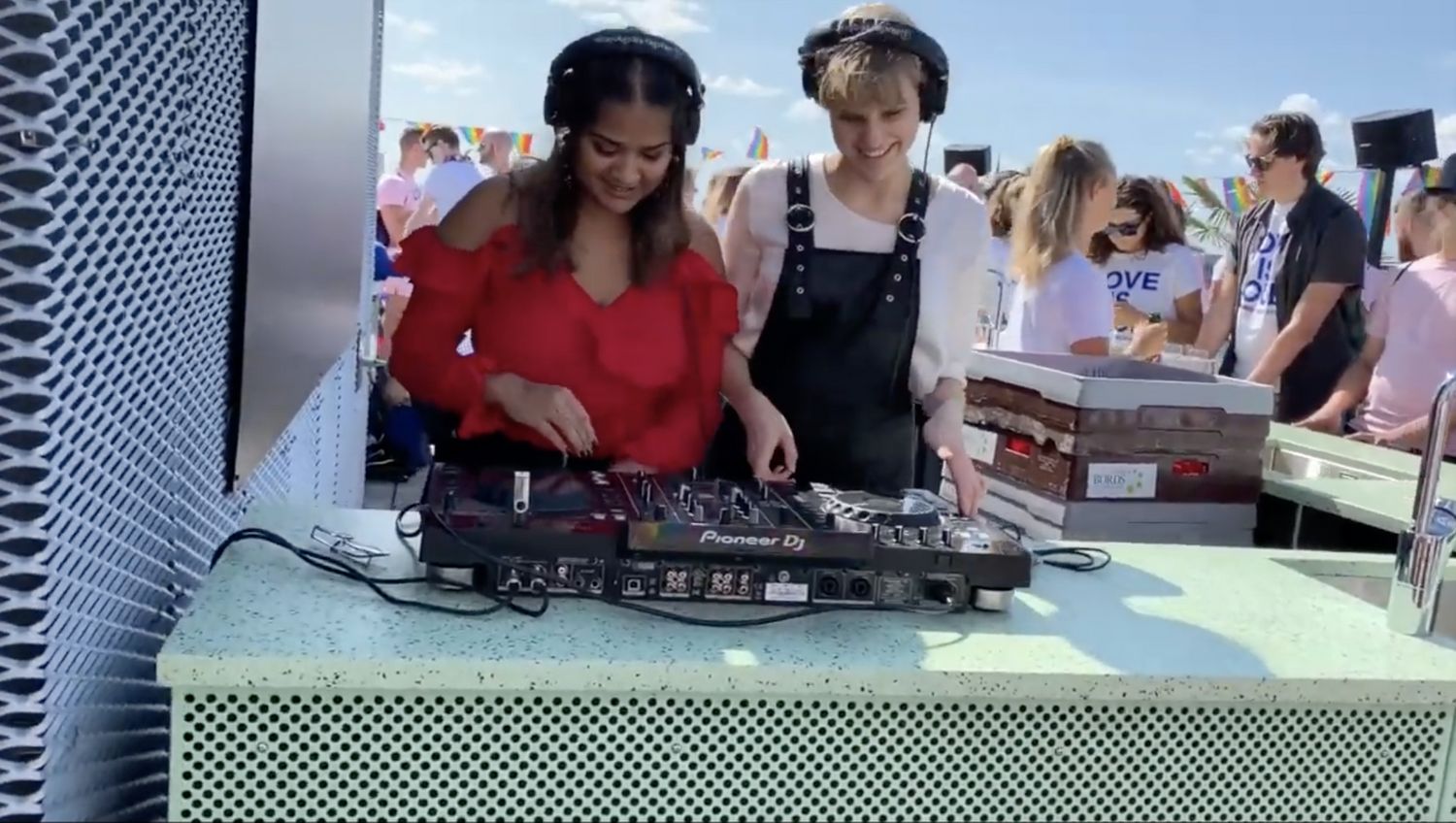 Intern Highlights 2019
Our student programs are anything but conventional. You'll be right at the heart of major projects, working with teams of passionate people and helping us to create the next awesome thing. What's more, you'll be making a real impact on our business, and the world.
For more information contact the hosting school or organisation.
Whatever you're studying, we have all kinds of programs to suit you – summer internships, thesis internships, mentorship programs and co-ops, take your pick.
Global Summer Internship
This is our largest program offering a huge range of opportunities across our business and technical teams, and the chance to make a direct impact on how the world consumes audio. Internship spots are available in multiple offices in Europe, the US, and Asia.
Applications open every fall
Aspiring Marketing Professionals Program
As an associate, you'll join us in our New York office and immerse yourself in our culture, business, and brand. To maximize your learning experience, you'll work with us on three exciting projects in rotation, focusing on marketing strategy within our Content, Premium, and Markets Business teams.
Applications open every other summer
Technology Fellowship Program
Designed for aspiring software engineers just entering the tech industry, you'll work on exciting live projects and feature work with the help of our experienced mentors and managers. Where you studied doesn't matter – what does is your desire to develop your skills and gain applied engineering experience in a fast-growing company like ours. Discover more here
Applications open spring or summer
Finance Analyst Rotation
This immersive 24-month program develops recent graduates into finance professionals. You'll join our US-based Finance team on four 6-month rotations, gaining robust training and mentoring, and undertaking project-based work in Internal Auditing, Treasury, Accounting and Financial Planning & Analysis. Find more information here
Applications open spring
The Opening Act Innovation Challenge
Every year, we invite students attending Historic Black College & Universities (HBCU) and Hispanic Serving Institutes (HSI) to solve genuine Spotify business challenges. Winners are invited to complete an internship with us, working directly on the solution they presented. Applications open each fall or spring semester. Find out more here
Applications open spring
Rotational Product Management Program
Through three rotations, you'll practice the product management craft and gain experience in real projects of different natures across our business, working side-by-side with experienced Product Managers who will coach and mentor you along the way. This is a full time program in our offices in London and Stockholm.
Applications open every spring
Hang on, just getting the latest stats...
0 jobs in all locations in all categories
Internship
Early Career Program
The biggest thing I learned this Summer? Independence and confidence in myself as an engineer!
My advice for those looking for an internship at Spotify was to be sincere and show how much you are willing to learn and expand your boundaries.
What surprised me most about my internship was how much responsibility I was given and how much I was able to influence the work.
At Spotify I felt comfortable to experiment, be challenged, fail, ask questions, and work in an efficient and effective way.
My favorite part was meeting so many amazing people throughout the company. I left my internship with so many mentors that want to see and help me succeed.
I was able to participate in Employee Resource Groups and professional development workshops that helped me give back to that culture.
I got to work on tasks that someone else in the squad would have picked up otherwise, and got exposed to the responsibilities that come with it!
Want to go backstage and see what life at Spotify is like? Join us at one of our upcoming student events.
Curious about our Global Summer Internship Program? Queue up our culture podcast, Life at Spotify: The Podcast, and hear some of our previous Interns talk about their time with us.
Be the first to know about new job opportunities and events for students. Connect with our Talent Community today.
What is the summer internship recruitment timeline?
We will be opening our internship applications for summer 2023 at the end of this year. Our applications are deadline based rather than a rolling one meaning we evaluate all candidates after our application deadline. Our interview process takes place over the winter months.
Who is eligible for the summer internship program?
Current students pursuing Associates, Bachelor's, Master's & PhD degrees as well as bootcamp certifications. We also accept new graduates for our summer internships.
Do you accept applications that are received after the application deadline?
We do not accept any applications that come in after our designated deadlines. To find our specific deadlines, please look at the job description for the roles you are applying to.
Do I have to be referred by a Spotify employee to apply or be considered for an internship?
No, we make sure each candidate that applies gets full consideration in the process.
Do you sponsor visas for internships?
In the US, we sponsor students studying on F1 visas and will provide you with what is needed for OPT/CPT. We do not sponsor the J1 visa at this time. If you are given a full-time offer, our full-time recruitment team will let you know if that position will sponsor the H1B visa.
In EMEA & JAPAC, the student is responsible to have an accurate visa in order to work with us. We only recruit students that are currently based in the location for the internship.
Do you have new grad or new master's grad opportunities?
Currently we do not have any roles that are specifically for new college grads or master's grads. Rather, we encourage graduating students to apply to full time roles closer to their graduation dates as all the roles you will see online right now are for immediate fill. You may also want to consider applying for our Summer Internship Program (applications are available each Fall) as new college grads and students graduating from a master's program are eligible. We do regularly convert our eligible interns and recommend that as the best path to a full time entry level role at Spotify.
Are summer internships rotational?
Our summer internships are not rotational unless specified in the job description. Rather you are placed on one team which you will work with during the duration of your time at Spotify over the internship.
Can you connect me with Spotify employees in the jobs or departments I'm most interested in?
We can't give out Spotifier contact information but please feel free to send Spotifiers LinkedIn messages to connect with them there.
Will Spotify be visiting my campus?
Check out the Student Event section on lifeatspotify.com/students for a list of our upcoming campus events.
Are Spotify internships paid?
How can I stand out in my application and in the interview process?
Firstly, do your research and let us know why you are interested in Joining the Band! We love to see cover letters, portfolios and personal websites in addition to your resume to give us a better sense of who you are, your experience and what you are passionate about! Pay close attention to our different job descriptions and apply to only the ones that you are interested in and that align with your background!
Do I need to be a musician or podcaster to get a Spotify internship?
While you can find several music and podcast nerds at Spotify, we don't require you to be a musician or a podcaster. Those things are just a plus!
If I want to get data and information for my research, what do I do?
You can find publicly available data at any of the following sites:
What do you do to ensure you hire a diverse cohort of students?
We're an inclusive employer and this extends to our hiring process. But in an effort to accelerate diverse hiring, we also offer lots of programs specifically designed to attract and support early talent from underrepresented groups. The Opening Act is our multifaceted experience for officially recognized Historically Black College & University (HBCU) and Hispanic Serving Institution (HSI) students in the US with a passion for tech and media. Each Fall and Spring semester we welcome students participating in Year Up, a college alternative program that specifically trains underrepresented students in fields such as IT and project management for a 6 month co-op at our New York office. And our Financial Analyst Rotational (FAR) Program aims to develop a diverse cohort of recent graduates into finance professionals through an immersive 24-month rotation program.
You can find out more about these opportunities by following us on our social channels, keeping a look out for job adverts on our careers site, or in some cases, via your college or university.
Still at school?
We're thrilled you're thinking of a career in our industry and are interested in all things Spotify. Whilst we're not running any internships or programs for primary school or high school students right now, why not check out our Spotify for Developers site to learn more about our platform?
Go to Spotify for Developers