This is how we roll
Our largest hub in Latin America, São Paulo serves listeners and creators in Brazil and beyond.
Spaces we love
The building we work in was designed by the famous Brazilian architect Isay Weinfeld. And trust us, it doesn't disappoint. Expect colorful murals by local artists, floor-to-ceiling glass, plant-lined terraces, a theatre, restaurant, bar, and café, all onsite.
Things we do
Sertanejo. Pop. Funk. We're big on Brazilian music here and host many homegrown artists in our listening room. We take advantage of the coffee and snack points all over the office. And we always pause to enjoy the amazing views of the city as we work - who wouldn't?
Places we go
We're surrounded by famous landmarks, museums, bars, restaurants, and shops. So when we're done with work, we're out enjoying them. And because our street is one of the biggest in the city, you'll often find us joining in the festivities come parade time too.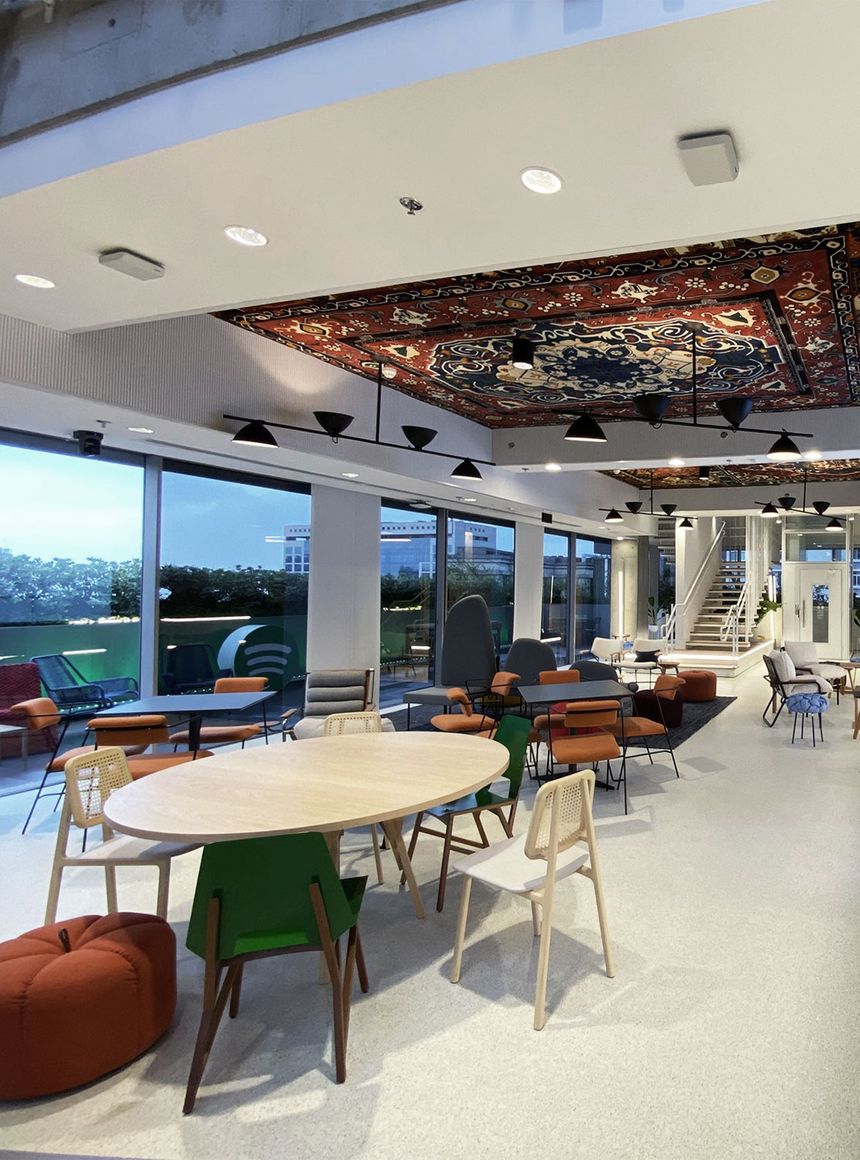 Where we are
We're based in the iconic Santos Augusta building in the Jardins district. Think elegant leafy streets, chic fashion boutiques, and dining al fresco. The city's cultural hotspots, museums and main attractions are close by too.
View on map
Hang on, just getting the latest stats...
0 jobs in all categories in all job types