This is how we roll
It's not all blue skies and sunshine in Sydney. It's home to our biggest office in Australia too.
Spaces we love
A stage area. Listening rooms. Ping Pong table. Games consoles. So far, so Spotify. But then there's the view. A full 360 degrees of pure, uninterrupted sea and skyline, visible from every corner - and every desk - in the office.
Things we do
We're all DJs here. Or at least we like to think we are when we spin the office decks for our bandmates. Peace can always be found in our dedicated Quiet room, great for when you want to switch off and… relax.
Places we go
We live on cold brew and kombucha - in our office, both are on tap. And when we want to get together, we hang out in our vast break-out space, complete with a generously stocked kitchen and those awesome harbour views.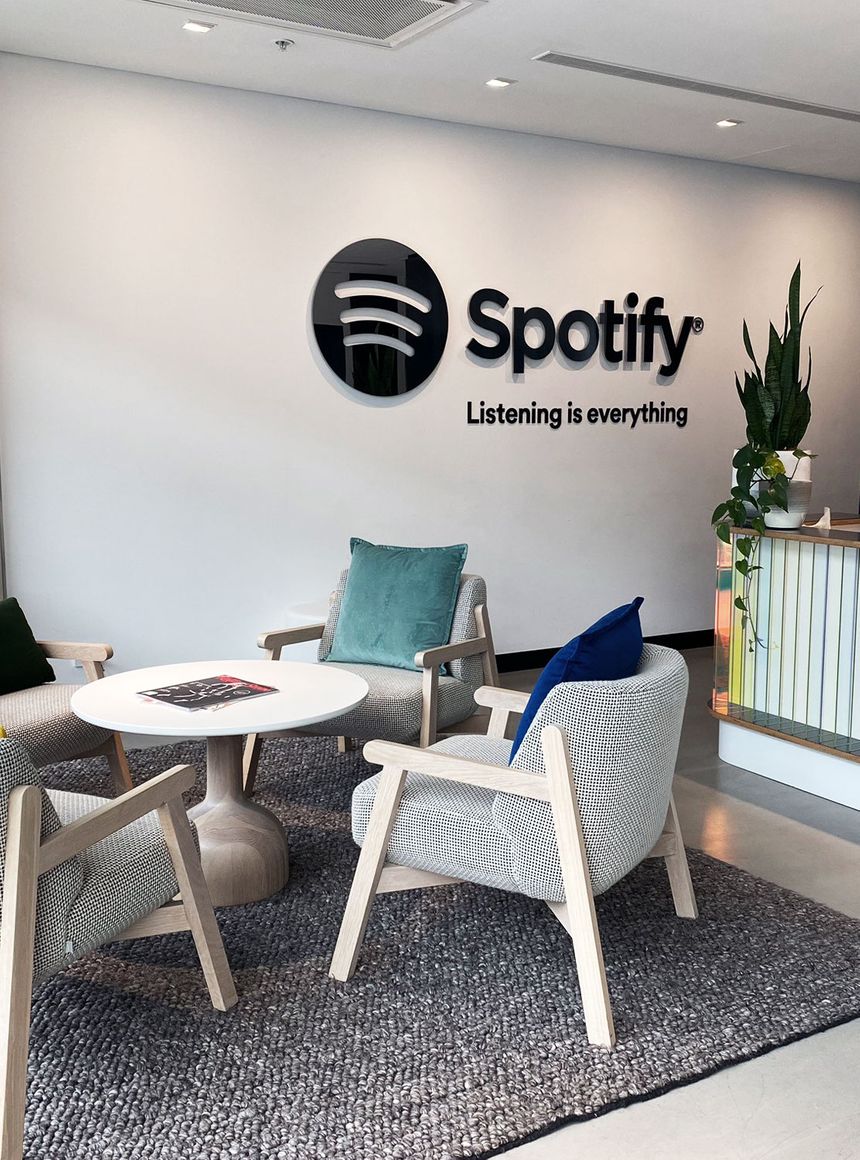 Where we are
We're based at One Wharf Lane in Sydney's Central Business District. Darling Harbour and the waterfront are close by, as is the emerging Barangaroo precinct with all it's opportunities to wine, dine and shop.
View on map
Hang on, just getting the latest stats...
0 jobs in all categories in all job types